This Will Not Be On the Test
I have nightmares a lot. I had them as a kid too.
I am a life-long Mets fan, which is sometimes a painful thing to be.
I watch Lifetime movies though I know they are awful.
I had to read William Faulkner's The Sound and the Fury twice before I even understood what was going on. The third time, I loved it. My favorite young-adult novel is Robert Cormier's I am the cheese, though it is very sad and dark.
My father-in-law was Alger Hiss.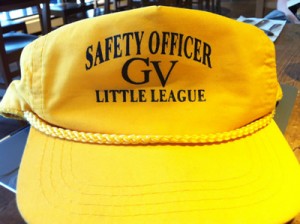 My son, Jacob, took up ballet when he was 10 and is still dancing. He also plays the saxophone. He's recently out of college, working in film and video.
I was the Safety Officer when my son was in the Greenwich Village Little League.
I love science fiction, especially the work of Philip K. Dick (for his imagination) and Alfred Bester (for his humor and writing) and Kim Stanley Robinson (for his love of the planet).
I'm crazy about old movies, and my favorite is Preston Sturges' romantic-comedy The Lady Eve. I like it when comedy has some pain at its center, which is true of this film.
My favorite movie ending is Charlie Chaplin's City Lights.
I was featured in a Roz Chast cartoon (see "Bus of Fools").
For many years my mother was a Democratic District Leader and there is a small city park named for her in Forest Hills.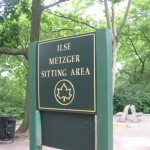 My father worked in the garment district, and late in life became a boxing promoter. One of his clients was Mickey Rourke.
I worked at The New Yorker Magazine for five years. That is where I met my husband, the awesome writer Tony Hiss.
My brother holds a permit to a diamond on Central Park's Great Lawn. I play softball every summer.
My niece, Julia, wants to be a writer.
I like the original Star Trek for character and Star Trek: The Next Generation for story.
My idea of the perfect plot is Dickens's A Christmas Carol. For best characterization, it's Henry James's Washington Square.
I came in sixth (out of 12) at a Honeymooners Trivia Contest.
I spent six weeks at the MacDowell Colony, an artists' residency program in New Hampshire.
One year I was a judge for the Young People's Literature category for the National Book Awards.
I was supposed to take care of a black-and-white cat named Mischief for three months only. That was almost 18 years ago and she's still with me.
My middle name is Cynthia, so my initials are LCM, which in math stands for Least Common Multiple.
My current obsession is Sherlock.
I'm a graduate of the Clarion Science Fiction Writers' Workshop. My teachers were Samuel R. Delany, Gene Wolfe, Roger Zelazny, Joe Haldeman, Kate Wilhelm and Damon Knight.
I only write books when an idea won't leave me alone.