Short Stories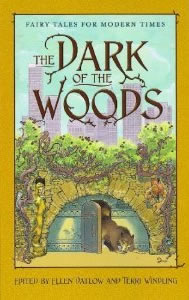 "The Girl in the Attic," included in The Dark of the Woods: Fairy Tales for Modern Times and Swan Sister: Fairy Tales Retold
Edited by Ellen Datlow and Terri Windling
Back Page Books and Aladdin
Swan Sister available as an ebook

From School Library Journal:
Noted children's and adult fantasy writers play with the bones of traditional stories, songs, and characters to create 13 vibrant, imaginative short stories… There's something for everyone in this anthology, which proves once again the immense flexibility of traditional tales in the hands of gifted storytellers.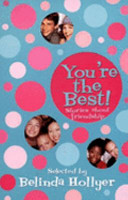 "Silence," included in You're the Best!: Stories About Friendship
Selected by Belinda Hollyer
Kingfisher, London and Kingfisher, Boston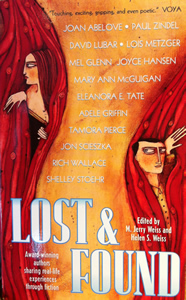 "The World of Darkness," included in Lost & Found: Award-Winning Authors Sharing Real-Life Experiences Through Fiction
Edited by M. Jerry Weiss and Helen S. Weiss
Forge
From Booklist:
Eclectic, engaging, and occasionally surprising, this collection will stimulate aspiring writers.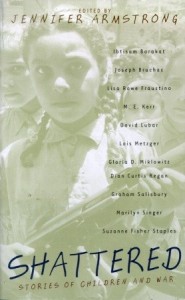 "Snap, Crackle, Pop," included in Shattered: Stories of Children and War
Edited by Jennifer Armstrong
Laurel Leaf

From School Library Journal:
In "Snap, Crackle, Pop," Lois Metzger writes about the Cold War during the McCarthy era…. These selections will make teens cry, will make them angry, but most of all they will make them think.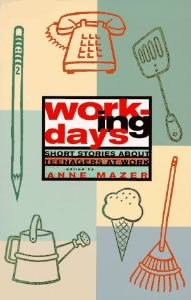 "Seashell Motel," included in Working Days: Short Stories About Teenagers at Work
Edited by Anne Mazer
Persea Books

From Booklist:
Some [of the stories], like Lois Metzger's "Seashell Motel" [are] destined to be read and read again.

"The Best of Both Worlds," in OMNI Magazine
Edited by Ellen Datlow


"The Red Haired Kid," in The North American Review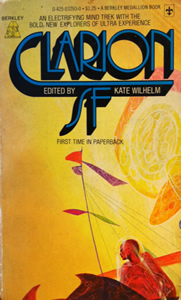 "No Specific Time Mentioned," included in Clarion SF
Edited by Kate Wilhelm
Berkley Medallion Books